12th ANNUAL
TAKE BACK THE NIGHT PHILLY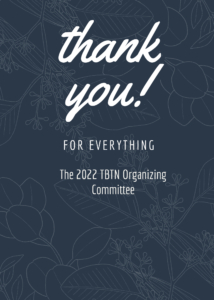 We appreciate everyone who donated, came out to bust the myths, speak, support, and stand in solidarity with the Take Back the Night Philly Community.

Check out the Gallery for our pictures from our amazing photographers

Stay in touch, stay well.

You are loved.

See you next year.
OUR 2022 LINE UP/AGENDA !


6 pm – Gather, rally & connect at The First Unitarian church at 21st/Chestnut.


6:15 pm – "Bust the Myths" street action.
6:30 pm – Welcome & History from the Philly TBTN Organizing committee.
6:45 pm – Story/experience sharing speak out/"Breaking the Silence".
7:45 pm – Mika R performing on the Hammered Dulcimer.
8 pm – Story/experience sharing speak out/"Breaking the Silence".
9 pm – Jennifer Turnbull – "Healing & Reconciliation Dance: a flash mob style participatory dance that embodies the violence done to BIPOC bodies throughout US history. In moving together may we embody & experience acknowledgment and seek ongoing reconciliation of this deep trauma on our peoples". – JT
9:15 – Story/experience sharing speak out/"Breaking the Silence".
10:15 – Candlelight Vigil.
COVID precautions for
TBTN Philly 2022:


Everyone must wear a mask when you are indoors/inside the church..


Hand sanitizer will be provided and regular use is encouraged


Microphones will be wiped off with Clorox/Lysol wipes after each use.


Every other row in the Sanctuary will be taped off – please do not move these markers.


A dot sticker color system will be in place so people know your comfort level with being approached:


Red = Please don't approach me
Yellow = Please ask to approach me
Green = It's all good to approach me. 
.

TAKE BACK THE NIGHT 2022
APRIL 28, 2022
THE 12TH ANNUAL TBTN PHILLY WILL LOOK A LITTLE DIFFERENT THIS YEAR AS WE PLAN TO ALL GATHER AT THE FIRST UNITARIAN CHURCH OF PHILADELPHIA LOCATED AT 2125 CHESTNUT STREET FOR THE SPEAK OUT PORTION OF OUR USUAL EVENT – DUE TO UNFORSEEN CIRCUMSTANCES WE WILL NOT BE ABLE TO HAVE A MARCH FROM THE 4 POINTS, BUT HOPE YOU STILL COME AND RAISE YOUR VOICE IN SOLIDARITY WITH OTHERS FROM THE COMMUNITY. 
A MESSAGE FROM ONE OF OUR FOUNDERS….
dear all,
this year's Take Back the Night Philly was one of the biggest, most beautiful, intensely powerful, intentional, and connecting ones to date. each year seems to grow & become more inclusive and more amazing than the last.  in our ninth year, we doubled our supporting organizations, our number of marchers & "Bust the Myths" participants, and the number of brave, strong, brilliant people who risked their vulnerability & their silence and traded it for safety and support; i am truly humbled and inspired by your strength & your stories of struggle, survival, resiliency, unpacking, reclaiming, & growth.
thank you to all who came out and participated, who spoke & shared, who made signs and art, gave donations, promoted & shared about it, bought t-shirts, and supported and created a safer space for each other. you made your burden and the burdens of others a little less heavy with your presence.  5 hours of powerful humans sharing their stories and energy and lives together.  thank you all for supporting my and your ever-changing, always evolving process.
it means more than you could ever  know.
it was: 
honesty. passion. love.
support. brutality. resistance.
resiliency. growth. unlearning.
unpacking. believing. seeing.
growing. hearing. healing.
being.
transforming.
realizations.
community. bonding. vulnerability.
boldly and bravely believing this life can be more.
building power through presence and intention.
you are strength. you are power. you are loved.
thank you for believing and manifesting that this world can be stronger, better, and safer for survivors.  thank you for trusting our organization, our dedicated volunteers & organizers, and the safer space we created, to share with us and grow with us.
please take care of yourself in the weeks to come. process, write, run, purge, sleep, eat well, exercise, draw, yell, share more – do whatever you need to do to feel safe, seen, heard, and supported. talk with your friends and loves about your experiences listening & sharing and feel free to write to us at tbtnphilly@gmail.com with any feedback, questions, comments, concerns, excitements, or other thoughts you have.
we hope to see you – and five of your friends – next year.
keep loving. keep fighting.
KEEP CHECKING BACK FOR EVENTS THAT TAKE BACK THE NIGHT PHILLY WILL BE INVOLVED IN THROUGHOUT THE YEAR !  STAY IN TOUCH !
Email us with any questions, concerns, or to get involved at: